About Our Team
The Assisted Living Connections team is a dedicated and compassionate group of professionals committed to providing exceptional service and support.
Tami Podell – Owner/Founder, Eldercare Advisor, RCFE Administrator
Tami's passion for helping others grew out of the experience of watching the painful decline of her father through dementia. The entire process of residential placement for her father was overwhelming. Tami realized there must be others like her who needed support and information from a knowledgeable and unbiased source. As a result, it became Tami's mission to become this resource for others. She obtained her Residential Care for the Elderly license and, after working as an eldercare counselor, founded Assisted Living Connections. Tami's goal for the past nine years is to help families find the best fit for their loved one's care needs at an affordable price without sacrificing the key component of dignity.
Please contact Tami at:
818-357-1123
Tami@ALC4Seniors.com
---
Kelila Heller – Owner, Eldercare Advisor, RCFE Administrator
Being an Eldercare Advisor is Kelila's path of service and calling in life. She is passionate about helping families and seniors find the care and assistance they deserve. In short, she wants people to have the best quality of life possible.
Kelila is a licensed Administrator, Residential Care Facility for the Elderly by the State of California, Department of Social Services.
Kelila and her husband raised their two adult sons and have been residents of Thousand Oaks for 30 years. Her mother Bobbie lives locally in a large assisted living community. Kelila loves being a resource and counselor for seniors and their families, helping them obtain the best information as they explore assisted living and home care choices.
Please contact Kelila at:
805-551-1740
Kelila@ALC4Seniors.com
---
Joanna Carnes, M.F.T. – Eldercare Advisor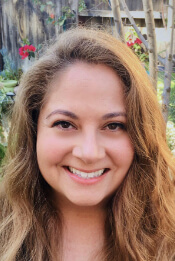 Joanna has a diverse education and background in providing individual therapy, group counseling, and group administration. She feels strongly that a supportive community is a strong community and works to provide resources and connection to local residents, in-person and by social media.  Joanna is a trained facilitator for the Alzheimer's Association and supports families and caregivers. She feels honored to work with our clients and provides a welcoming and helpful environment for new families who contact us. Having grown up in the Conejo Valley, Joanna is proud to raise her own children in Ventura County. 
Please contact Joanna at:
(818) 425-9487
Joanna@ALC4Seniors.com
---
Mark Stelzer, MSW – Dementia Care Specialist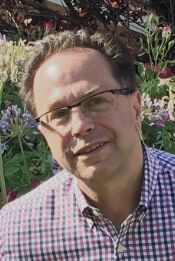 When a family makes decisions regarding the care of an aging parent, challenges arise that can delay the best outcome.  Every family has its unique challenges. Common challenges include type of care options and proper diagnoses of medical conditions. Often there is resistance from the senior and from adult siblings concerning what is best for the senior at this phase of life change.
We want our clients to have the best outcomes whether it is staying at home, getting in-home care or moving to a community. To address these challenges, we offer a complimentary consultation with Mark Stelzer. Mark is a Master Social Worker who also specializes in dementia care.  He is a member of the ALC team who can help with difficult situations. He can assist our clients in getting the support that will meet whatever best serves the senior and the family.
Please contact Mark at:
(818) 730-2699
Markstelzer.msw@gmail.com